This article will discuss the City of Buford Gas bill pay online. According to the requirements of the modern age, the City of Bufor Gas Company has upgraded its pool of payment options to enhance the overall experience of its customers. We have to go through each option, whether for tech-savvy or the person with traditional habits. Customers can pay with different types of payment options according to their convenience. So please please read the article till the end for comprehensive details.
City of Buford Gas Bill Pay Online
The City of Buford has a very detailed online payment system. The Paymentus Corporation powers this online payment portal. This third party allows you to make payments by different methods. You can pay with Visa, MasterCard, Discover, American Express, and EChecks. When the customers pay through this platform, an immediate notification will be sent to the City of Buford, and your payment will be posted on the next working day. There will be a confirmation number for every transaction. Customers can visit the official website of CoB Gas. Click the online payment will direct you to the landing page of the Paymentus, where you can create your account by signup. You have to provide.
Email Adress
Password
Re-Enter Password
First Name
Last Name
Phone Number
ZIP Code
After entering the above information, you have to select the security questions for enhancement of the security of the account. Then click the Enrol button.
City of Buford Gas Bill Pay Online Login
Then, you can get into your Buford Gas login account by providing your email and password.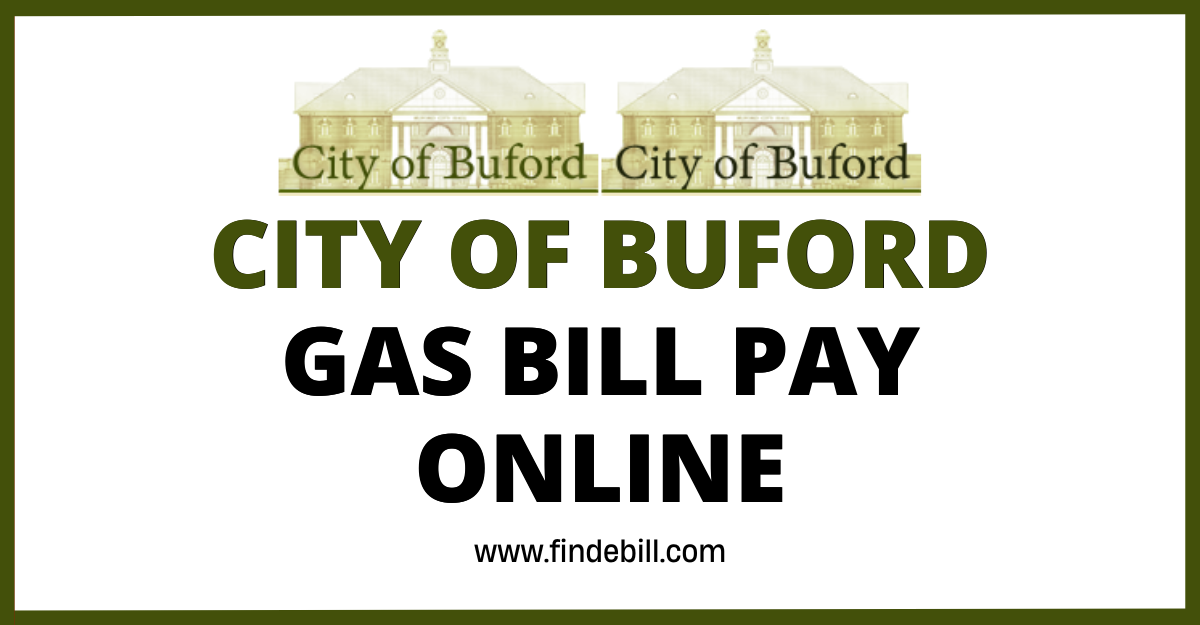 City of Buford Gas Bill One Time Payment
Customer can now pay their bills without creating an account or logging in to the account with a few simple steps. You can pay your and someone else's bills through a one-time payment. You have to select the payment type and enter your account number.
It is to remember that Paymentus will charge a service fee of $2.75 per transaction.
Schedule A Recurring Payment
Customers can schedule a recurring payment from their bank accounts. Bill payments will be deducted through bank draft on the scheduled dates. Customers don't need to worry about forgetting the due dates.
Buford Gas Payment by Phone
Customers can pay with their phone by dialling 1-866-955-0568. You can pay with your checking or savings account or all primary credit cards. This service is available 24/7. Customers are reminded that paying online or by phone after 5:00 p.m. on the due date may subject them to late penalties.
Acceptable Payment Options On Paymentus
Visa
MasterCard
Discovery
American Express
ECheck
PayPal
Paypal Credit
Amazon Pay
Company Overview City of Buford Gas
| | |
| --- | --- |
| Official Website | https://www.cityofbuford.com/ |
| Category | Utilities |
| City of Buford Gas Phone Number | |
| City of Buford Gas Customer Service | (770) 945-6761 |
| Social Media Links | City of Buford Gas Facebook – Follow on Youtube – Follow On Twitter |
| City of Buford Gas Headquarters Address | 2300 Buford Highway, Buford, Georgia 30518 |
| City of Buford Gas services | Gas, Electric, Water & Sewer |
| City of Buford Gas Service Area | Georgia |
| City of Buford GasEmergency | 770-932-7986 |
Read Also: Cobb County Water Bill Pay Online
FAQs City of Buford Gas Bill Pay Online
Q: How do I contact the City of Buford Gas?
A: You can contact the City of Buford Gas at (770) 945-6761.
Q: Who provides electricity for Buford, GA?
A: Jackson EMC (Jackson Electric Membership Corporation) provides electricity for Buford, Georgia.
Q: What county is Buford, Georgia in?
A: Buford, Georgia, is primarily located in Gwinnett County.
Q: What zip code is Buford?
A: Buford has multiple zip codes, the most common being 30518 and 30519.
Wrapping Up
In this article, we have discussed the payment options offered by the City of Buford Gas. To enhance the payment experience of customers, CoB Uitlity company has modernized its payment portal. Various options are available for the City of Buford's Gas pay bill. We have also discussed the queries about how to pay my gas bill online. Customers can select the best, the most common convenience. Thank you for reading this article till the end. Please share the report with others.