JKPDD duplicate bill check online now is at your fingertip. Suppose you did not receive your JKPDD monthly bill for any reason. Or your kids make Aeroplan by using bill copy. Don't worry; you are in the right place. This website is free, and you can get any information about JKPDD. We will describe How to get a JKPDD duplicate bill check online. How to pay JKPDD's monthly electricity bill online or write a complaint to JKPDD.
JKPDD DUPLICATE BILL CHECK & DOWNLOAD
JKPDD duplicate bill download process is straightforward. You need to have 13 digit consumer ID number. Visit Jkpdd bill Sahuliyat login and enter your consumer ID, and you will get your duplicate account. By providing your consumer's ID, you can get JKPDD's previous year's and the last month's electricity bill. You can also enter your thirteen digits number in bellow mentioned dialogue box and directly reach your bill from here.
WHAT IS JKPDD CONSUMER ID NUMBER?
JKPDD provide their respected customers with a unique 13 digits consumer ID number or reference number. This number can quickly get on your bill hard copy. We upload an image to explain the exact location of this unique code. You must save this number on your cell phone because it must have the number if you want to pay the JPKDD consumer bill or get a duplicate copy of the JKPDD electricity bill.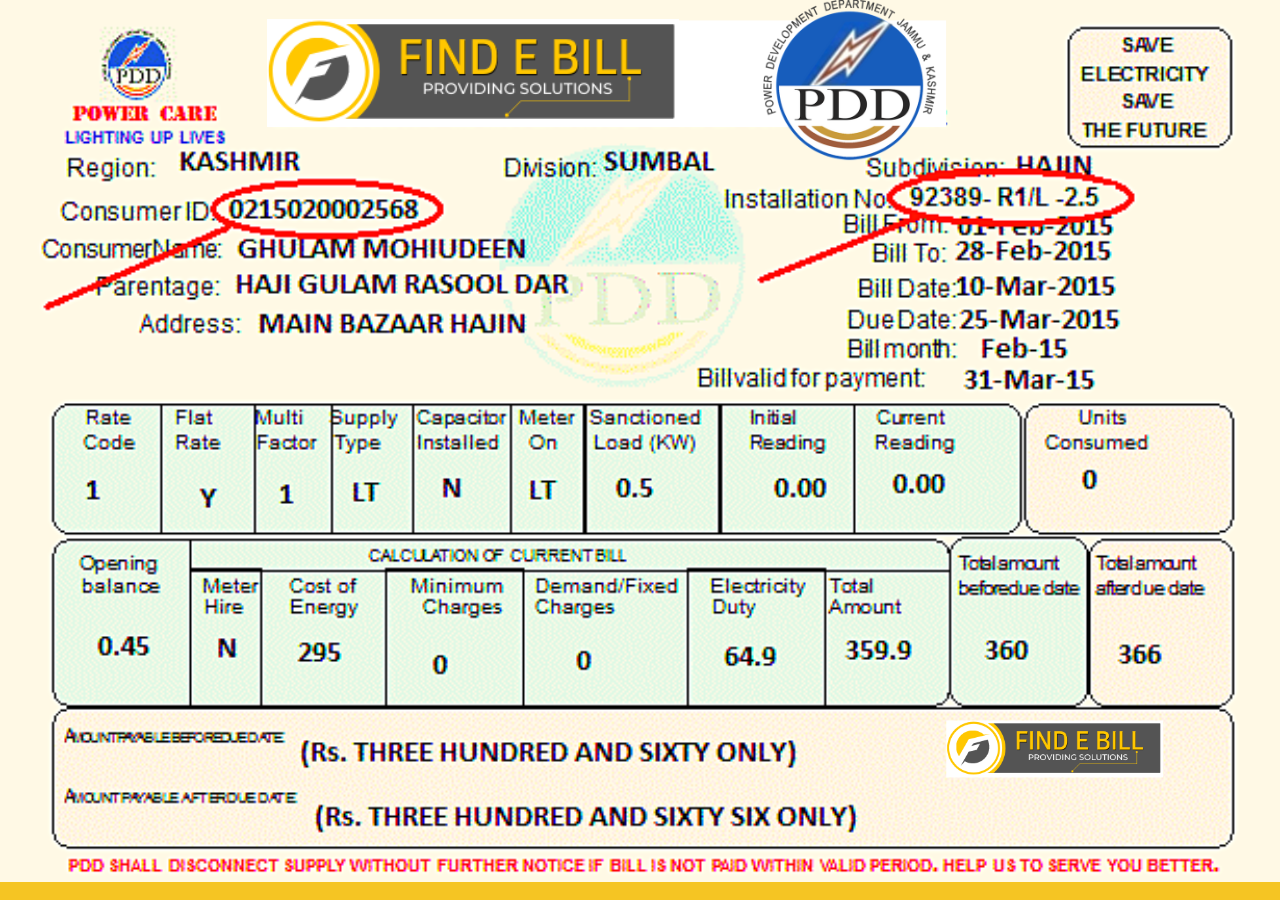 HOW TO PAY JKPDD ELECTRICITY BILL ONLINE
There are three different ways to pay JKPDD consumer electricity bills online. And today, we are here to describe all three methods in detail and straightforward ways. You pay it via
The JKPDD website

Through the Bank of Jammu and Kashmir

The PDD App
Bill Payment via JKPDD Website
The method is simple. Visit the official website of JKPDD payment options https://billsahuliyat.jkpdd.net/. You will see the bill payment option on the very next screen itself. If you already know the exact amount of the bill, enter the 13 digits consumer ID and other credentials. Pay Now. You can get your consumer ID from your old JKPDD electricity bill.
Pay JKPDD Electricity Bill Using JK Bank
Suppose you are a JK Bank account holder. Install JK Bank mPAY App. You can pay JKPDD electricity bill via this App. Here is the process.
Step 1: Install the mPAY App from Google Play Store, open it, and log in.
Step 2: Touch the Payments option.
JK PDD Bill Payment. Then, enter the 13-digit Consumer ID (you can get it from JKPDD's previous month's bill). Pay the amount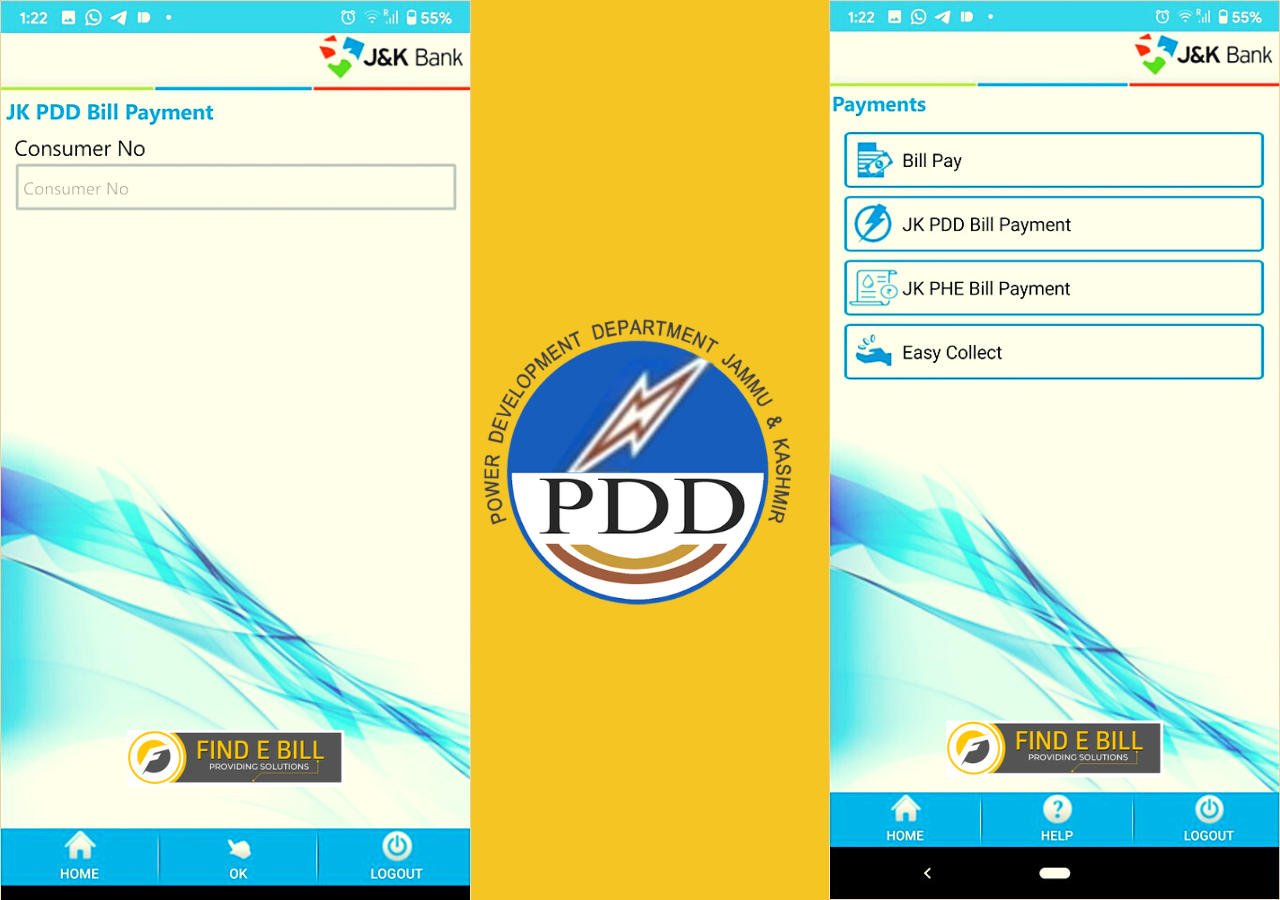 3. Pay Thrpugh Jkpdd Bill Sahuliyat App Download
You can pay your JKPDD consumer electricity bill using the JKPDD official Android App. You can download the App by visiting JKPPDD Official App. And pay your bill while sitting in your home or office.
A Short History of JKPDD
The JKPDD is the department of the Jammu and Kashmir governments. JKPDD provides transmission and distribution of electricity to J&K. JKPDD is responsible for supplying electricity connections to consumers. The JKPDD offers two levels of voltage,
JKPDD 24/7 customer care service is available, and JKPDD's customer care number is 1912
18001807666 (Toll-free)
JKPDD Head Office and Location
If you want to visit the JKPDD Head office located in Sri Nagar, here is the address and Location 
3QQW+337, Shireen Bagh, Karan Nagar, Srinagar, Jammu and Kashmir 190010
You can follow Google Maps if you want to get direction 
FAQs  PDD Bill Check Online Jammu And Kashmir
Q. What is the Jkpdd bill Sahuliyat customer care number?
A. Dial 18001807666 to contact Jkpdd bill Sahuliyat customer care.
Q. What is the Jammu And Kashmir Electricity Bill View online process?
A. You can visit https://billsahuliyat.jkpdd.net/ to view your bill online.