If you are a PTCL Evo user and unable to get your monthly PTCL EVO bill for any reason. Don't worry. This website is to help you out with how to download PTCL Evo Duplicate Bill. This website offers a free solution for your Electricity, PTCL/Internet, and Gas bill. So if you need to get a PTCL duplicate bill or pay PTCL Evo Duplicate Bill and also need your duplicate copy, then you are in the right place. 
PTCL EVO Duplicate Bill
Its era of wireless connectivity and the most dependable wireless internet device is PTCL EVO. Now everything is digitalized; before this, we had to stand in long queues before Banks. But now, while sitting in your room, you can pay your bill online. It would be best if you had your MDN or ESN number. With these unique numbers, you can pay your bill as as as you can get a duplicate copy of your bill.
Enter CharJi/EVO Consumer Information
WHAT IS CHARJI EVO?
PTCL EVO Charji Device is the latest portable Wi-Fi Hotspot device that provides internet connectivity anywhere in the Country
Ten users can connect to the device same time
Unlimited socializing
Endless streaming
Uninterrupted gaming
Seamless browsing
Fast downloading
PACKAGE DETAILS PTCL EVO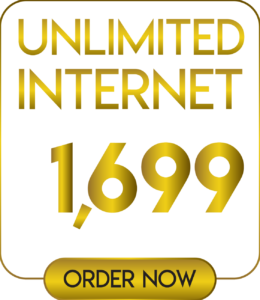 PTCL EVO CHARJI coverage is available mainly in All major cities of Pakistan.
Enjoy FREE Smart TV App; stream movies, enjoy TV on-demand, and 100+ TV channels (Available on both Android & Apple App Store)
No extra charges – All Taxes included
Resubscription is easy – Recharge and SMS' resub<space>MDN' to 0512181218 from your registered mobile number.
Visit your nearest PTCL/Ufone touch-point or place your order online for doorstep delivery.
Terms & Conditions and FUP apply.
How to Order PTCL Evo Charji Device Online
PTCL always bring invocation to their services for the ease of their customers. Now you can order PTCL EVO Charji Devices from anywhere. You need to make a call to their helpline. The process is straightforward, and here we are going to describe it in a very straightforward way. Please follow the instructions below.
 Make a call to PTCL by dialing 1218.

 Ask them your query.

They will ask about your credentials like Name, National Identity card number, and address.

They will tell you all the detail about the Device price and Packages details. 

Select your desired package.

The device rate is 2500/- Rupees.

Within 24 hours, the PTCL representative will visit your given address.

After Biometric verification, he will give you your device.

Before this, you have to pay the total amount.

You can pay in cash or also transfer online bank account.

Now you are ready to use your device.

You can find your Wi-Fi Key on your device.

Enjoy the excellent services of PTCL EVO Charji.
Wrapping Up
So, if you want to download a duplicate PTCL bill, the procedure is straightforward and convenient. No matter if you don't have an account ID, you can download it without an account ID. And you can use your Login Detail to sign in to check the PTCL bill. Feel free to write us for more information about PTCL EVO Duplicate Bill Online Download.