TXU Energy allows its customers to register on its website to stay up-to-date with the company policies and access various offered services like online bill payments, getting customer support, reporting an emergency, staying knowledgeable of energy consumption, and several other benefits. This blog will provide information about logging in to your TXU account. Stay with us to get info about the login process. The following is a step-by-step guide to TXU Energy account login.
TXU Energ
y
Login My Account
If you have not registered, you can create an account on the TXU Energy website by entering the required credentials. The following are the details needed for account registration: 
Account number
Valid email address
Creating a password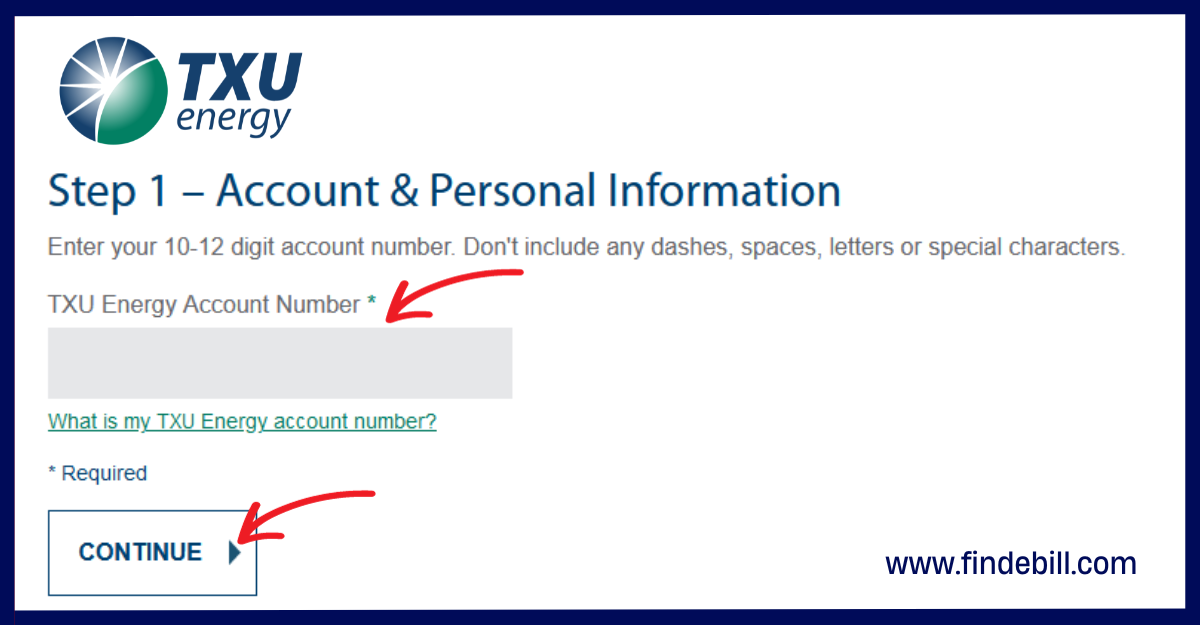 Registering an account is a three-step process in which you enter your required credentials in each step to complete the registration process.
TXU Energy Account Login
After registration, you can log in to your account. After a simple and easy login, requiring your login ID and password, you can make online bill payments, submit complaints, get notified about any electrical outages, report an emergency, and contact customer support. Having a registered account is very convenient as you can pay your bills online, which saves you from paying any unnecessary convenience fees and making a formal visit to a payment center. Getting customer support becomes a lot easier with a registered account.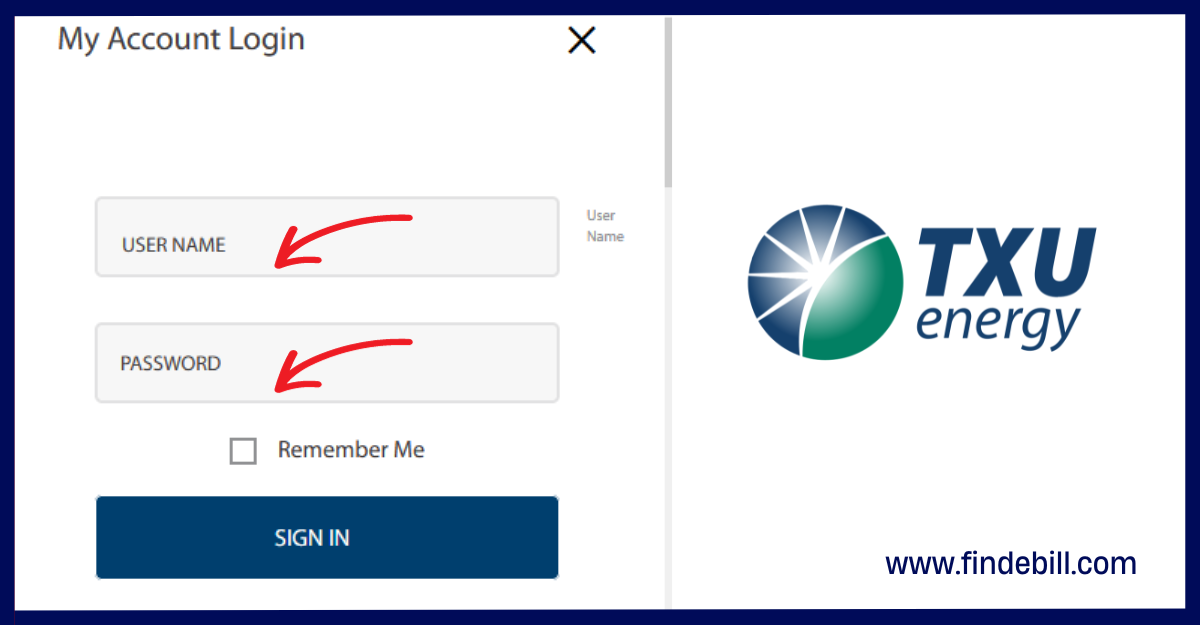 You can also report crimes like meter tampering anonymously by entering your address and a few other details. Listed below are some significant services you get after a login:
online bill payments
customer support
billing history
complaints submission
notification alerts
TXU Energy Bill Pay Options
Pay online:
Login to your account and pay online or on your Smartphone through the TXU Android or iPhone app.
Pay by mail:
You can send a bank check through mail to this address: TXU Energy PO Box 650700
Dallas, Texas 75265-0700
Pay by phone:
You can pay your utility bill by dialing this number: 1-800-818-6132
ALSO READ: IF YOU ARE LOOKING FOR DETAILED INFORMATION ABOUT TXU ENERGY BILL PAY OPTIONS PLEASE READ OUR BLOG, TXU Bill Pay Online | TXU Bill Payments.
Company Overview TXU Energy
Founded in 2002, TXU is one of the largest retail electricity providers in the state, headquarterd in Irving, Texas. TXU Energy has around a thousand employees serving commercial and residential customers.
TXU Energy Customer Service
Are you having difficulty logging in to your account, or are you dealing with an emergency and unaware of how to evade the circumstances? To tackle such concerns, you can contact customer service and get a service worker to help you or get guidance to manage self-service. There are different methods to get customer service, either by dialing a number or chatting with a customer care worker. They will help you resolve any problems with the energy supply or account management.
TXU account login FAQs
Q. How can I change my login password?
A. You can change your password by clicking " forgot password " in the sign-in section.
Q. Can I change my login ID?
A. you can change your login ID by clicking on the "forgot email address" in the login section.
Q. Why can't I log in to my account?
A. If you are having difficulty logging in, contact customer service.
Q. Can I pay my electricity bill on the TXU website?
A. you can pay your electricity bills on TXU's official website.
Wrapping up
The focus of this article was to guide you through the TXU account login process and answer any questions you may have relating to the registration or login process. If any of your questions were not answered in this blog, you can leave your queries in the comments section, and our team will help you overcome any problems regarding the login or registration process. Thank you for visiting our website. If this article was helpful, you can rate us and leave us your review. Stay with us for future updates.