A hike in petrol prices in Pakistan propels intent to move towards electric bikes. Because most citizens in Pakistan are mediocre, their buying is not too high. Due to price fluctuation, people turned to electric bikes rather than other bikes. Few Companies started manufacturing electric bikes in Pakistan. And according to the survey, people are delighted with the beta versions of Electric bikes. Vlektra is also among the pioneering bike manufacturers in Pakistan. Today we discuss the vlektra bike and everything you want to know, like the vlektra electric bike price in Pakistan in 2023.
A short Introduction to vlektra.
The Karachi-based company VLEKTRA is the leading Electric bike manufacturer in Pakistan. VLEKTRA introduces three of their Heavy Electric bike models in Pakistan. All bikes have Fully Electric Lithium Batteries.
VLEKTRA BOLT HEAVY ELECTRIC BIKE
VLEKTRA RETRO VINTAGE ELECTRIC BIKE
VLEKTRA RETRO 1969 VINTAGE ELECTRIC BIKE
VLEKTRA BOLT HEAVY ELECTRIC BIKE
It introduces two modes:
Eco Mode
Sport Mode
Current Price (April 2023)
Rs 549,000/-
For the time, you need to do a quick task. VLEKTRA BOLT can be described as a masterpiece in aesthetics and performance. Modern and fashionable street-fighter BOLT looks will have heads turning everywhere you go. The lightweight body parts will allow the driver to enjoy a seamless and effortless experience and look stunning. It is available in two colors. The first is named Bumblebee, a mix of black and yellow, and the other is named Silver Fox, black with silver lines.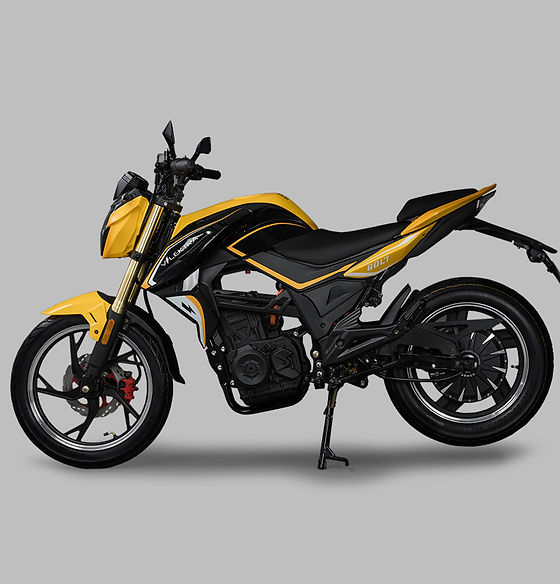 Specification.
1. 2000-watt electric motor.
2. Electric lithium-ion battery with the 3-year replacement warranty
3. Avg Range
4. 80-100 km kilometers on a full charge.
5. ABS and CBS front and rear disc brakes.
6. Mono-shock suspension.
7. 0-60 kph in 4 sec.
8. Charge Time 0-100% 4 Hrs.
9. App-based tracking system
VLEKTRA RETRO VINTAGE ELECTRIC BIKE
If you like sleek and elegant designs, you should buy this Retro Vintage Bike. The first is introduced in two colors, with all-time favorite black and white, and the second is vibrant yellow and brown.
Current Price (April 2023)
Rs 399,000/-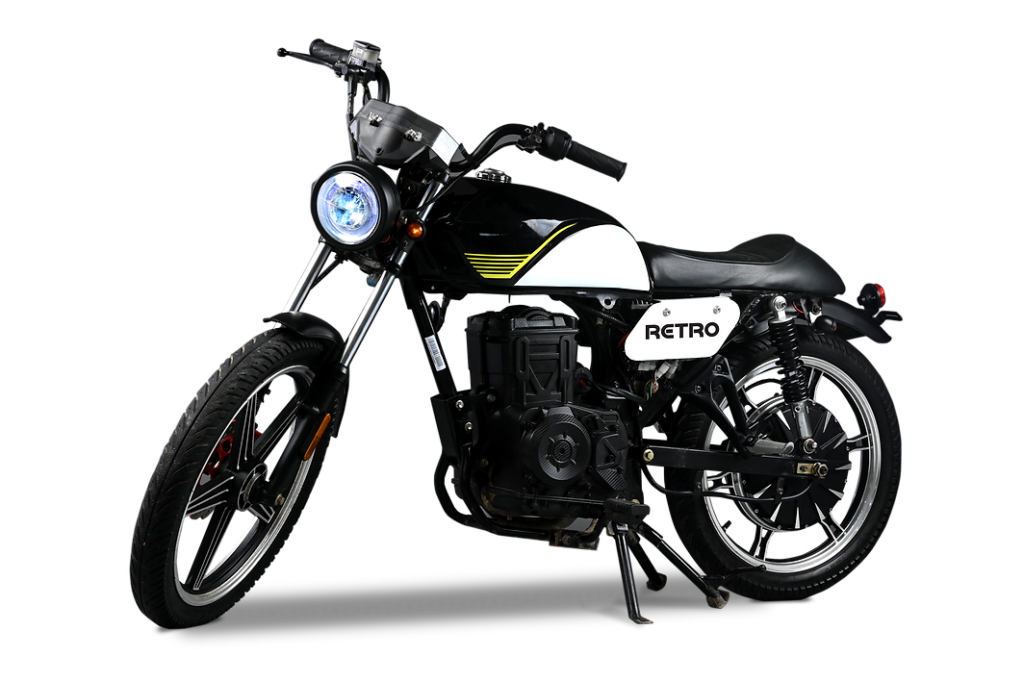 Specification
1. Rapidly moving from 0-40 in just 3 seconds
2. The average range is 80km on one charge
3. The dual disc brake system on the rear and front wheels.
4. Telescopic forks in the front and two shock absorbers at the rear.
5. Digital meters and CBS systems
6. Lithium-ion battery with five years Warranty
7. 1500w Power full electric-motor
8. App-based tracking system
9. Introductory Price
VLEKTRA RETRO 1969 VINTAGE ELECTRIC BIKE
VLEKTRA RETRO 1969 is a hot favorite in Young Generation. Old is gold, and past meets future are perfect quotes for this VLEKTRA RETRO 1969 design. Heavy and symbolic gadgets bring a weighty giant bike feel—a masterpiece for young bikers and long-drive riders.
Current Price (April 2022)
549,000/-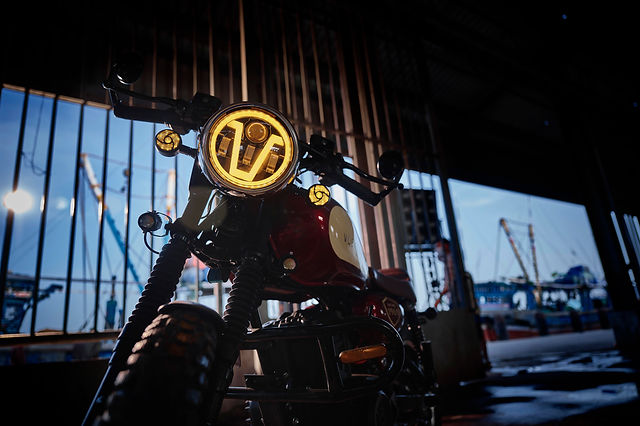 1. From 0-60 in less than 4 seconds
2. The range is 80km on average on one charge
3. Dual disc-braking system for both rear and front wheels.
4. Digital meters and CBS systems
5. Lithium-ion battery, with a life of 5 years
6. 2000w electric-motor
7. App-based tracking system