Con Edison customers are welcome to our blog; today, we discover the world of Con Edison pay bill online system and guide you through the knowledge to manage your energy bill conveniently. Suppose you're looking for hassle-free ways to pay your bills. In that case, you're on the website, especially when searching for queries like Con Edison customer service, online and traditional bill payment methods, and payment assistance. Whether you need information about the 24-hour availability of Con Edison customer service or looking for options to pay your bill online through the website, by phone, by mail, or in person, we will cover all the topics for you.
Stay with us as we explore the convenient Con Edison bill pay matrix, paying with credit or debit cards and Con Edison one-time payments. By the end of this article, you'll be fully capable of efficiently handling your Con Edison payments while sitting at your home or office and even on the go. Stay with us.
Con Edison Pay Bill Online Through Website
Paying your Con Edison bill through the website is a hassle-free method to manage your utility bill. After registering an account, you can access a user-friendly interface to handle bill payments from the comfort of your home. By signing into your account, you can view your bill, download your bill payment history, and enroll in automatic payments and paperless billing. So, to get all the benefits mentioned earlier, Log in or register now.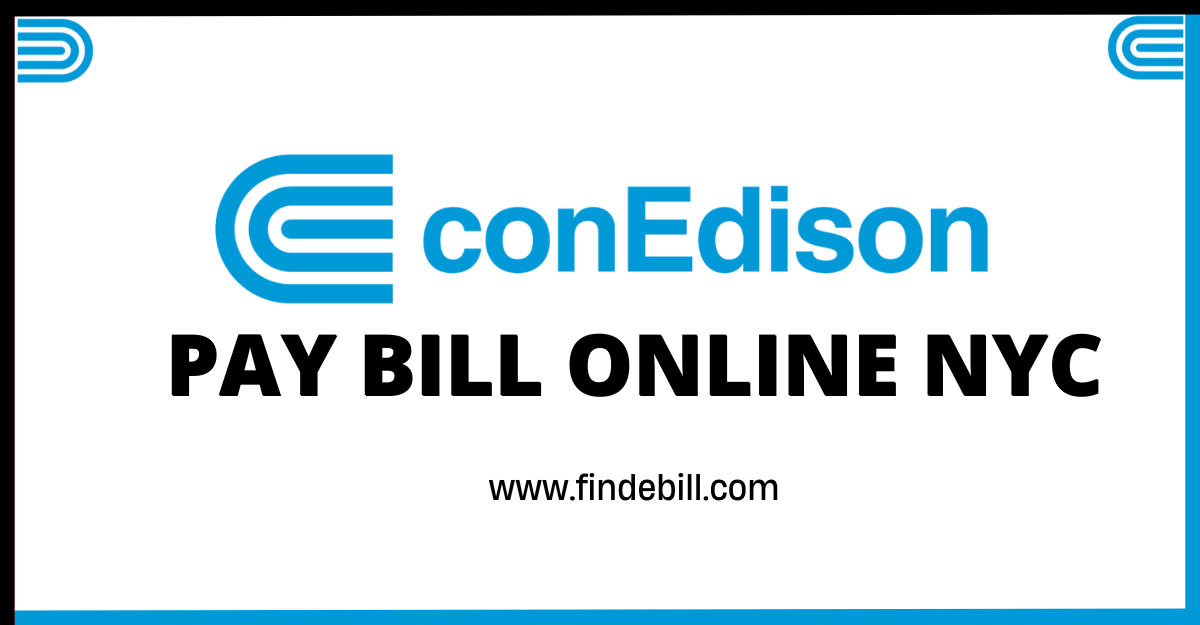 Con Edison Pay Bill By Phone Nyc
Customers can dial 1-888-925-5016 (toll-Free) by their phone to pay their bills over the Phone. They need to provide their account number and the payment mode is a checking or savings account. Customers can call 24 hours a day. For more information, call Con Edison customer service 24 hours at 1 (800) 752-6633.
Con Edison Make Payment By Mail
Con Edison customers not interested in online bill payment can send their bill payment traditionally with a Check or Money Order. Send bill payment with Con Edison bill stub and send it to,
Consolidated Edison Company of New York, Inc. 
Con Edison, JAF Station
P.O. Box 1702
New York, NY 10116-1702
Ensure to write your Con Edison account number on the Check or money order to avoid any inconvenience.
Pay Coned Bill In Person
You can Pay your bill at customer service walk-in centers. Provide your account number and exact bill payment amount. To avoid disruption, please follow the customer service walk-in centers' opening hours (Monday-Friday, 8:30 a.m. to 5 p.m.).
Customer service walk-in centers List
| | |
| --- | --- |
| Borough | Address |
| Bronx | 1775 Grand Concourse |
| Brooklyn | 345 Jay Street at National Grid |
| Manhattan | 122 East 124th Street |
| Queens | 89-67 162nd St. Jamaica at National Grid |
| Staten Island | 1140 Richmond Terrace |
| Westchester | 1 Bogopa Plaza, Mount Vernon (Food Bazaar) |
Pay Con Edison Bill Online as Guest
Many customers, Did not know they could pay their Con Edison bill online without logging in. Yes, this service is best for customers not interested in creating an account on the Con Edison website. And the process is so simple, visit Con Edison Pay Bill Guest page and provide your account number. This service, also called Con Edison one time payment.
Coned Bill Pay By Mobile

App

Everybody has a smartphone nowadays; therefore, Con Edison has developed a smartphone App for the betterment of its customer. It is the fastest and easiest bill method to pay Con Edison bills online. This App allows you to manage your account, track usage, view and download bill payment history, and get notifications and alerts about power outages and rebate programs. To get this App by, click on the listed links.

Download for iOS
Download for Android
Con Edison Pay Bill Matrix
Bill Matrix online payment gives flexibility to Con Edison customers to pay their energy bill through credit or debit cards by phone. To use this service, customers must provide a Con Edison bill, account number, and credit card credentials; visit the website by clicking this link.
Company Overview – Consolidated Edison Compan
Con Ed – Consolidated Edison New York is a top-rated energy company in the United States. Headquartered in 4 Irving Pl New York, NY  10003. Con Edison Service Area is mainly in the New York City metropolitan area. They provide electricity to more than 3.4 million customers and natural gas to 1.1 million consumers in the United States.
| | |
| --- | --- |
| Official Website | https://www.coned.com/en/ |
| Category | Utilities |
| Con Edison Phone Number | |
| Con Edison Customer Service | |
| Social Media Links | Facebook – Follow On Twitter |
| H.Q. Location | 4 Irving Pl New York, NY  10003 |
| Services | Electricity – Gas |
| Con Edison Service Area | New York |
| Con Edison Power Outage Map | 1-800-75-CONED |
| Con Edison Youtube Channel | @ConEdisonNY |
Also Read. If you are from New York and using NYSEG services, our article NYSEG Bill Pay Online can be very useful.
Con Edison Bill Pay FAQs